SHIA ISLAMIC STUDIES ONLINE
Shia Islamic studies Online for kids is a field that has many different Islamic schools and Our Shia Quran academy offering different curriculum with different goals. One of the most common goals is to inculcate the Shia fiqh knowledge of the faith in the young mind. Our academy offers different Islamic studies for kids curriculum based on different age groups. This includes basic Islam, Learn Noorani Qaida, Shia Quran Learning, read Quran with Tajweed, and Quran Learning with translation and Shia Quran Education.
Our Shia Quran Center provides usually targets younger children and is aimed at their Islamic intellectual development. The curriculum is usually gendering appropriate and parents can request that lessons focus only on subjects they are comfortable with. Our Online Shia Quran Academy is where a child begins studying Islam and it continues through secondary school.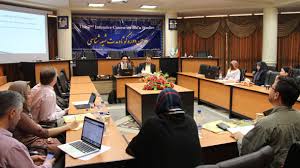 Our Shia Quran Classes for Shia students and momineen in Eastern countries like the USA, UK, Australia, Italy Canada, and France. Our academy Shia Quran Tutor is highly qualified and the best professional for online Quran Classes. Al Najaf Quran Academy is where a student is preparing for Shia Islamic Studies Online for Kids and it covers a wide range of topics including religious education, social and economic study, and human rights.
Learn Quran Online and Shia Islamic Studies Online for kids
Al Najaf Quran Academy, teach the Holy Quran 1 to 1 Shia Quran Classes using the latest software, technology and tested Shia Quran Teaching methods. Alhamdu Lilah, thousands of Muslims have benefited from these methods and have learned to read Quran with Tajweed. It's the perfect way for learning the Quran and Basic Shia Islamic Studies Online and Islamic teachings in the light of Al Quran, Sunnah, and hadith.
Now students of any age in any country can learn to read Quran at their own schedule and pace. Parents can now watch their children learning Holy Quran in front of their eyes. We have qualified Shia Quran teachers and tutors who have helped hundreds of students online.
How to Learn Quran Online From Qualified Teachers
Al Najaf Quran Academy offers a place for those seeking the teaching of their faith, Learn Quran Shia, and practicing it online. As all know the present social sectarianism which prevails in our society affects each and every person belonging to any particular sect, who no longer are interested in learning the true essence of their religious beliefs, especially the core moral values.
Our academy offers Shia Quran online in an easy-to-understand manner. In fact, Quran academies of various sects teach the fundamentals of Islam in an orderly manner, so that the pupils of this faith can easily learn and understand the fundamentals of this religion, as well as follow their rightly guided ulama (cleric leadership).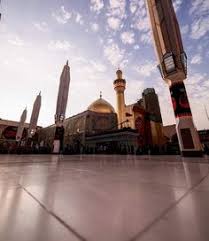 This is the main function of the Shia Quran Madrasa, which offers a place of Quran and basic Islam learning for both Shia scholars and common people. The curriculum of the academy is designed in such a way that it allows the students of these faiths to easily learn the fundamental aspects of Islam as well as follow the Sunnah of the rightly guided religious leaders.
All these are the objectives of the academy called the Shia Online Quran Center. Besides offering easy access to Learn Quran online, our center also offers various other courses such as Urdu courses, Online Shia Islamic studies in the USA, theology, terminology, grammar, and numerous others. Most of the time, the course work of these courses is done through PDF files or via online classes.
Therefore, if you have to learn the Quran through the internet like Skype, zoom then reading, then Our Online Shia Quran Center can be your best choice as you would get full hands-on training with qualified and experienced Shia Online Quran teachers. Unlike other seminaries, the curriculum of the Academy is organized in such a manner so that the students can easily understand and learn the fundamentals of Islam in their short duration of Shia Islamic studies Online.
In addition to this, the curriculum of these academies is enriched with the latest technologies and Shia Islamic Studies Online so that all the subjects are covered under one roof. So, if you want to become an effective and skilled Muslim leader then the only best way is to learn Quran from experienced and qualified Quran teachers.
What is a Shia Quran Class?
The lack of qualified Female Shia Quran Teacher Online is a major problem being faced largely by women. Especially, in smaller, less populated towns, the ratio of male to female teachers is much higher than is the case in larger, more urban areas. For that reason, our academy has both female and male staff for your male/female preferences. This helps the child in religious knowledge, especially Shia Islamic Studies Online, and teaches them how to apply that knowledge to real-life situations.
Each session ends with a discussion related to the topics out in the pre-requisite reading and Quran education. Upon completion of each session, students are then required to participate in group discussions regarding issues raised during the discussions. End of the session our academy principal announced a test and provide the opinion for students, he is a passed or fails. In our Online Shia Quran center, participants are then encouraged to engage in a short worship session, which can be followed by a meal, or even a guided meditation.