Shia Quran Reciter Online
This course's primary goal is to assist students in learning Quran recitation online. Students learn to recite the Holy Quran from an expert Shia Quran teacher in our online Qari course. The lecturers are well-versed in the Holy Quran's recitation and educate the students on any rule.
A Muslim who reads the Quran is like a beautiful fruit that smelled and tastes amazing, whereas a Muslim who doesn't really recite the Quran is just like a date with no aroma or taste.
The pupils can recite the words of the Holy Quran with ease at the end of the course. Our children recite the Holy Quran in just such a way that the listener compels to continue listening.
It is simple to read the Holy Quran. However, memorizing it necessitates a thorough understanding of the norms and laws for pronouncing each word. This becomes difficult for an individual to learn on his or her own.
This is where Quran Education is valuable. We provide online Quran recitation training. Our skilled online Qari will guide your child through the process of becoming a skilled Quran reciter in this course.

Choose Our Best Shia Quran Reciter Online
Although neither reading nor knowing the Holy Quran is difficult, it has been said that they are two independent things. Quran reciters of the finest calibre have gathered to perform the Prophet's recitation of the Holy Quran. Reciters, also known as Qairs, are those who can flawlessly recite the Quran. The Quran (the Holy Book) is a wonderful book created in the Arabic languages
In total, there are 114 Surah, with Surah Al Baqarah being the longest and Surah Kawthar being the shortest. The Surahs are the Holy Quran's chapters, and the Ayahs are the verses. The greatest institution with the best service online Quran reciter is the online Quran academy.
You can take an online Quran recitation course with us
This course design so well to teach Muslims how to read the Holy Quran over the internet. You will learn under the supervision of experts and sheiks at the online Shia Quran academy. Teachers at this institution will walk you through the Quran point by point so that you should recite it properly.
To help you learn rapidly, our legal and professional will teach you all of the norms of Quran recitation. At the end of this course, you will be able to memorize the Holy Quran flawlessly. We are just here to serve you so that you can ask us anything at any moment.
We all know that reading the Quran is simple and requires little work; however, reciting the Quran by online Quran reciter requires practice and training and cannot be taught alone. The following are some of the benefits of online Quran education: There are numerous advantages to Quran education. From the comfort of your own home, you can learn to recite the Quran.
You can learn anything you desire from the comfort of your own home. You would recite the Quran with a vocal style after mastering Quran recitation by an Online Quran reciter at Shia online Quran academy. The ideal moment especially for you: Another advantage of enrolling in one of our online Quran recitation courses is that you can learn at your own leisure.
The problem of tough times has handle via online learning. Individualized instruction: It is difficult for lecturers to pay sufficient attention to you in everyday learning. Because of the enormous amount of students and time restrictions, the class received little attention.
Online Quran Academy's recitation course has overcome this difficulty, and you can now receive sufficient attention from your tutor. Satisfaction: Our courses design to leave you entirely happy. We work tirelessly until our pupils satisfy, and we value your input.
Correctly reciting the Quran by online Quran reciter
"(This is) a text that we have disclosed to thee, filled with blessings, that they may study its revelations," states one verse.
"What is indicated by this verse where those who recite it properly and follow the spots where they must pause and the points where they are not required to stop, as well as the other ways of its recitation," says Imam Ja'far Sadiq (as).
They also pay attention to its meanings and follow its guidelines and instructions. They are both hopeful and fearful of the promises it makes. The stories teach them something. They embrace what is required of them in it and avoid what is forbidden.
This verse does not speak of memorizing its verses, learning its spellings, reciting its chapters, or teaching its five or ten sections; instead, what they do is remember its words, yet they violate its limits.
The only thing this poetry asks of you is that you concentrate on its contents and follow its instructions. "We have revealed to thee a scripture full of blessings, that they may consider its revelations," Allah (SWT) says.
Reciting the Quran at Home by online Shia Quran reciter
All topics of Quran recitation are covered in our online Qari course. Our students will be are able to recite the Holy Quran in a lovely voice. When this comes to Quran recitation online courses online Quran Academy is providing the best service.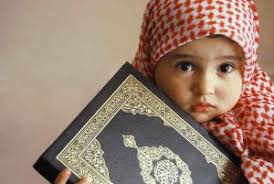 Learn From Al Najaf Quran Academy
Quran Schooling has always placed a premium on providing high-quality services. We never take shortcuts when it comes to the online Shia Qari we use to teach our pupils. We go to great lengths to ensure that our students assign to the most experienced online Qari.
For this reason, we only employ Qurans from lecturers who are experts in their subjects. At Quran, you will get a highly skilled, accredited, and experienced online Shia Quran tutor.
The most significant issue that a student has when attending a Shia Quran madrasa is scheduling. Online Shia Quran Madrasa schedules are frequently rigid, and students expect to adhere to them. Some students find it impossible to adhere to these schedules, and as a result, they miss lessons.
This issue has a remedy in Quran. We give students the option of scheduling their classes as per their schedules. As a result, students can schedule classes so according to their preferences.