SHIA QURAN QARI ONLINE
A Shia Quran Qari Online is the one who recites the Quran and the recite teacher is the one who teaches. The best Shia Quran Qari is the one who is the expert in the field of recitation. Reading the Quran without rules is not good because the readers may make mistakes. When you want to hire a Shia Quran Qari Online, you have to keep some important things in mind.
The Online Shia Quran Qari must have the acceptance to the wilayah (authority) of the Ahlul-Bayt. This is very important to see if you want to Learn Quran Shia. Every student must recite the verses correctly and for this, learning from a qari is important. There are also some rules for reading i.e. you must perform wudhu at the time of reading the Quran.  Since the Quran is a Book of Allah (SWT), we must learn how to read properly and beautifully.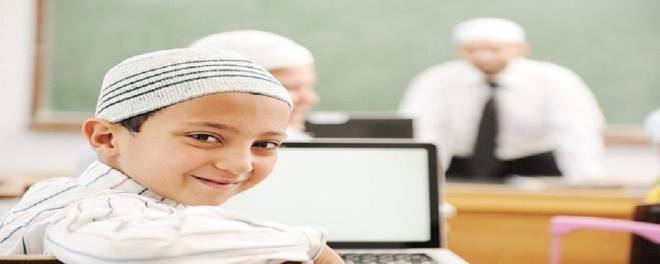 GET QUALIFIED SHIA QURAN QARI ONLINE AND QARIAS
These days, hiring a Shia Quran Qari online is quite popular. Momineen hires any Shia Quran Qari Online  for learning the recitation of the Quran easily. Online hiring only requires a few steps. You have to choose an academy and then talk to the teachers available there. You can choose the time when you want to learn. Students can improve their recitation through online classes.  Using an online Shia Quran teacher recruitment service is helpful. It is also an easy option for students to reach qualified Qaris.
The online Quran center helps the students connect with expert teachers. These qari teachers help students start their learning process at a flexible pace.  There is no need to search a Shia Quran Qari by location. When you choose to learn online, you can hire a teacher living in any part of the world. The qari must not be present nearby your location. You will not be learning with him/her face-to-face, no need to search by location. While living in one part of the world, you can hire a teacher from another part of the world
Students have the option to hire a male and female qari online. It is a great benefit for Momineen that they can hire teachers online and learn Quran recitation. The online recitation courses are for students of all ages. The tutor will be available to students regardless of their age or gender. So, you can also hire a Shia Quran Qari online and learn the courses online without going anywhere.
 IMPROVE YOUR QURAN RECITATION – SHIA QARI QURAN
You do not have to learn to read the words of the Quran. You must know how to recite the verses beautifully and melodiously. So, your recitation must have a rhythm in it. So, all Momineen must choose Tajweed for better recitation skills. The first step of learning is to learn Noorani Qaida Online as it is the first step. In this course, a Shia Quran Qari Online will teach you the proper pronunciation of the words of Arabic. After that, you will have to learn the pronunciation of the words of Arabic. When students can read the words accurately then they gain recitation skills. Reading the verses then becomes easy for the students.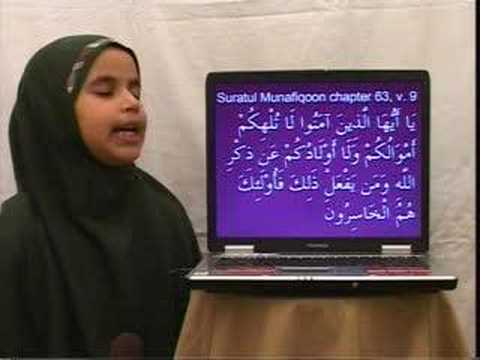 There is a blessing in reading the Quran. So, we all must give attention to learning the right recitation. While reciting, we must know the correct rules and observe the places where pausing is essential. Similarly, the reciters must also know where not to stop. There are many other rules for reading the verses and we must learn all. Only an expert Qari knows the rules and can teach them to the students. An expert Shia Quran Qari Online has a profound knowledge of all the recitation rules. Tajweed knowledge is very important for a qari. So consider these points when you want to hire a Shia Scholar.
Only hiring a Shia Quran Qari Online is not enough, you also need full practice. The more you practice your recitation skills will improve. You will be able to follow Tajweed's correct attributes, learn signs, and follow rules. The practice will benefit you to learn better and correct recitation. You should try to learn a gentle and pleasant recitation. It meaning that you must not shout while reciting and it should be gentle. Soft and melodious recitation is pleasing to listen and you can also understand what you are listening to.
HIRE A QARI ONLINE WITH AL NAJAF QURAN ACADEMY
First of all, our Online Shia Quran Madrasa is all that you need to grow your skills fast. For instance, if someone wishes to know about Quranic Tajweed and Shia Quran Online with Tafseer. Also, kids are specially trained and worked upon. Our hardworking staff works days and nights. Moreover, we have both male and female staff facilities at our Shia Institut. All this, so those female students can learn directly from Shia Quran Qaria Online. Often, parents worry about their kids not getting a quality teacher. Thus, you need to worry not.
Now, Shia Quran Center Online provides all that you need. Most significantly, all this at a small cost. Our courses have a variety. Also, they are time-saving. Get your own Shia Qari or Qaria sitting in UK, USA, AU, and Canada. Similarly, you save yourself a lot of money that was previously wasted on the wrong Qaris. We have Hafiz E Quran teaching as faculty members. Their services are commendable.