Shia Quran Alim Online
For Momineen, learning the Quran and Islamic courses are very important. Gaining Islamic information and understanding laws are important for leading a successful life. Learning the Quran is not only learning to read the Quran. It is something more than understanding the meanings of the Quran. The purpose of learning the Quran is to understand the real meanings of the Quran. The Book of Allah has Allah's messages, commands, and order.
Regular study of the Quran is an act of worship. The Quran is the best way to seek taqwa. Learning the Quran is the best way to show gratitude to Allah. The Quran is the book that strengthens our faith. But in all these matters you need a Shia Quran Alim Online. An alim is a scholar who teaches advanced courses and issues related to Islam.  The need for a Shia Quran Alim Online is more when you want to learn about Islamic fiqh.
Through proper learning of the Quran, you can learn about Islam. You can understand all about good bad. You can also learn about halal and haram. The detailed learning of Islam is possible if you have the facility of an Islamic scholar. Shia Quran Learning is your religious responsibility and the Islamic scholars can help you fulfill the responsibilities. When you want to study Islam, you must hire a Shia Quran Alim online or Shia Islamic scholar.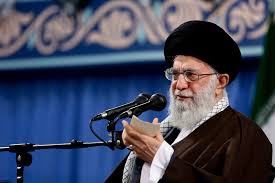 Finding A Scholar Online or Shia Quran Alim Online 
The most popular way to find a Shia Alim online is to find it online. Many websites are available that offer you this facility of hiring a scholar. The internet is a very helpful resource for learning different courses.  Scholars are important because they give you knowledge about a specific Shia Quran school of thought you belong to. As we are Shia Muslims, so we need to learn the religion and advanced Quran courses from the Shia scholars. Sometimes when you do not have a Shia Quran alim Online in access, you can hire online.
The internet is the best place to find anything. Just like other things and formal educational courses, Islamic courses are also available. The benefit of online learning is that you can learn from any part of the world. When you experience challenges in finding an Online Quran teacher, the internet is the best way to do it. You can enjoy very comfortable learning because you can choose your schedule. Whatever time is suitable for you, you can choose that time. The Shia Quran alim Online will teach you at that specific time.
Shia Quran Alim for Islamic Fiqh Course
Do not burden yourself with traveling to a Shia Quran madrassa to find a scholar-teacher. Online learning will facilitate you in your learning process. You can hire an online Shia Quran tutor and stay comfortable. These teachers are very helpful even handling complex courses.
Understanding Islam is important but you can do it through the word of God. Islamic fiqh courses are available for Shia Muslims as a tool to understand Allah's command. Shia Islamic laws are different from other Islamic laws. Online courses are helpful as they teach the science of religious law. Shia Studies are for those students who want to expand their understanding of Islam and Shia.
A Shia Scholar From The Best Quran Center
When you don't know where to hire a Shia Quran alim, choose the reliable Online Quran center.  These Quran centers organize special courses under the supervision of expert Shia Quran Alim Online or Shia Quran scholars Online.  It is all because of the endeavors of the Shia Quran center and teachers. Quran and Islamic courses are now available in all parts of the world. Learning Shi'a Islam is no more difficult now and anyone can have an understanding of Shia history, doctrines, and practices.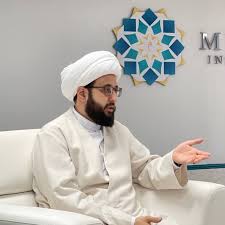 By studying Shia online courses, students can develop their knowledge. They can study any course focusing on Shia. You can find the courses in English or other languages.
Hire An Alim From Al Najaf Quran Academy
If you want to hire a Shia Quran alim online, you should choose our Shia Quran Academy. It is a reliable academy for Shia Muslims to hire alims. You can choose the courses to learn from Shia alim Online. Islamic Fiqh, Nehjul Balagha and Saheefa Sajjadia courses are available at Shia Quran Academy Online. You can book any of these courses online and Learn Quran Shia at home.
If you want to learn from a female Shia Alima, you can still choose Al Najaf Quran Academy. For more information about the course and teacher, you should contact Al Najaf Quran Academy. The academy also allows you to book trial lessons. The academy offers trial Online Quran classes for 2 days. You will find all the courses at a very affordable price.