About Us
Al Najaf Quran Academy is an online Shia Quran Center that was founded in 2011 as a platform for Quran and Islamic Education for the Shia community worldwide. We have been serving the Shia community for ten years, alhamdulillah. The concept that Islam teaches a full way of life is the cornerstone of our Shia Quran Center. Our Institute strives to educate Islam to Shia Ithna-Asheri Muslims in order for them to practice Islam as a way of life based on this conviction. Academy has made it possible for you to receive Quran and Religion classes in the comfort of your own home.
Our Shia Quran Madrasa Online's mission is to promote Islam and develop an online Islamic and Quran education institution whose curriculum will cover Shia Quran education and Islamic studies from the standpoint of Ahle Tashi. Our institute's goal is to provide students with easy and flexible Shia Quran lessons at the most affordable price feasible.
Everyone can benefit from our high-quality courses. Hundreds of pleased students have completed various courses with us, alhamdulillah. We provide classes to all students, regardless of age or gender. We also provide introductory classes for those who are new to the field.
THE VISION OF AL NAJAF QURAN ACADEMY OR SHIA QURAN CENTER
Our institute was founded to provide the Quran's Light to the Momineen in the comfort of their own homes. Our mission is to provide Shia Muslims with authentic learning and knowledge of the Quran through online Shia Quran classes. We only offer Shia Quran learning sessions to Shia Muslims who are unable to attend a mosque or Islamic center for Quran study. We also educate women and children about the Quran. If you are a Shia Muslim who is unable to attend an Islamic Center for Quran study, we are the perfect option for you.
The School of Ahlulbayt provides Quran and Islamic education programs. The classes are intended to help people who are having trouble learning the Quran. Our Shia Quran Instructors use Tajweed to teach the Quran. For advanced students, we also offer advanced courses. With us, learning the Quran and Islam has never been easier, and we are committed to assisting the Shia community all around the world. Our students are taught using the most up-to-date teaching methods.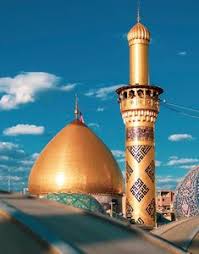 Because our Online Quran Center is built on a distance learning approach, a computer, laptop, or smartphone with internet access is required to begin classes with us. Microphone and Headset for Skype Our institute provide the most effective online learning program. We are aiming to disseminate Quran and Islamic education through the priceless teachings of our 14 Masoomeen (a.s.).
If you want to see how successful our online education is, sign up for a free 2-day trial today. We provide Quran Education to hundreds of students around the world, and we are pleased to note that they are pleased with us as well. It demonstrates that we are a trustworthy institution where they can learn Quran Shia from Shia Quran reciters and Islam from qualified Shia scholars.
The Quran and basic Islamic education are part of our wide curriculum ( Shia Beliefs). At our institute, we offer the following courses.
Basic Yassarnal Quran
Quran with Tajweed
Quran with Tafseer
Fiqqah
Nehjulbalagh Sahifa Sajjadia
All of the courses are beneficial and effective, and the students like the classes. On the internet, we offer these courses to students from all over the world. Both English and Urdu versions of the courses are accessible. The basic Qaida, Quran with Tajweed, and Quran with Tafseer courses have no age restrictions, however, Fiqqah, Nehjul Balagh, and Sahifa Sajjadia are advanced level courses that are only for advanced learners.
Our Shia Quran tutors are dedicated and professional. They are professionals at managing Shia Quran classes in a pleasant environment in order to achieve the greatest results. Our tutors receive training so that they may stay current and provide successful courses. The instructors are able to communicate in Urdu, English, and Arabic. The tutors are dedicated and available 24 hours a day, seven days a week. You can choose when you want to take the class, and our tutors will work with you to create a schedule that works for you.