Online Shia Quran Learning
The future of Online Shia Quran learning. The reasons are various and we will discuss them in the article. Shia Online Quran learning practice has a new outlook now. People do not only rely on madrassas. Shia Muslims being the minority often face challenges in learning the Quran.  Shia Quran tutors are available nearly everywhere but Shia teachers are not everywhere. So, Momineen often has to face problems in learning the Quran. Online Shia Quran Learning is not available in other forms. The common form is online learning which is easy for everyone.
Due to the internet, the outlook of modern learning is different from the past. The Shia Quran lessons are comprehensive and engaging in the present time. There is a revolution in the Shia Quran education. People use the internet excessively so this internet is now a favorite tool for students to learn. Various formal educational courses are available online and now Quran courses are also available online. This facility is to help Momineen who want to learn the Quran but cannot find this facility. The internet is experiencing rapid growth and people excessively use mobile devices. This will result in flexible Online Shia Quran Learning which is time-saving and well as cost-effective.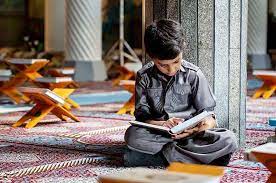 Online Shia Quran Learning from our Expert Male And Female Teachers
Momineen can Learn Quran from Shia teachers who are highly trained and qualified. You can get the best online Quran learning under the supervision of male and female Shia teachers. The benefit of online teachers is that the tutors are available to teach Quran 24/7. Male teachers are for male students and female teachers are for female students and children. Children often feel comfortable while studying with male tutors. So, female Quran teachers teach them. Female students (Mominaat) have difficulty going out to mosques and madrassas for Online Shia Quran learning. So they can also hire a Shia female teacher and learn any course without going anywhere.
Both female and female teachers who teach online are the experts and they can use technology. Commonly, teachers use Skype and teachers can expertly use the features of the application for teaching.
Online Shia Quran Learning for Shia living in the West
The Shia residents of western countries can easily hire Shia Quran Teacher online. Momineen makes 20 percent of the Muslim population, the majority of Shia live in Iran, Iraq, Pakistan, and India. It does not mean that Momineen does not live in any other country. There is hardly any part of the world where Momineen does not live. However, in western countries, Shia students have to face a lot of problems in finding a Shia teacher. Finding a Shia teacher is the defining issue and Momineen needs the solution. The best solution is to find an online Quran teacher near me and Learn Quran Shia in the right way. The online Shia Quran center offers quality services in teaching the Quran. Now students can get any Shia teacher sitting in any western country of the world.
People are choosing Shia online Quran learning due to its unlimited benefits. Shia Quran Learning in USA, UK is important for every Shia Muslim. Every Momin must develop the Quranic insight and it is more important for Shia living in the West. When Momineen in western countries does not have proper access to Quran learning, their faith is a threat. We all must not compromise on the Quran education. No matter where you live, you have to be conscious about Online Shia Quran learning. It is important for your future and the future of your new generation.
Quran Learning Platforms Online
Numerous Online Shia Quran learning websites are available and they offer a variety of courses. Online institutes are replacing conventional traditional madrassas. Shia Online Quran Learning trends are changing the way students learn the Quran.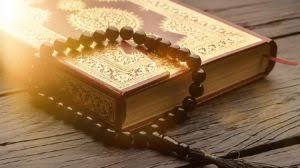 An online academy for Shia Muslims is one of the best platforms for Momineen. These academies cater to adults and kids both at the same time. Adults and children all over the world can now learn the Quran from home. All the Momin students who want Quran learning at home should choose an Online Shia Quran center. They can learn the courses such as Qaida, Tajweed, Translation, and Prayers. Tafseer according to Shia views, Duas, Hifz, Islamic Fiqh, Saheefa Sajjadia, Nehjul Balagha, etc. To start learning online, you are just a few clicks away.
There are many Online Shia Quran learning platforms for Shia Momineen. But the students must take important steps in choosing the right platform. Reputation is something that helps students in choosing an institute. You can check the reputation of a Shia Quran center over the internet.
Quran learning with Al Najaf Quran Academy
Al Najaf Quran Academy offers a teaching facility like no other. It is the most reliable and high-standard Shia Quran academy in the world. Students can learn all the courses from Shia teachers. Momineen can learn a variety of courses without going anywhere. There is no limitation of time and location for students. They can book classes at any time they want. There is no problem for any student to choose the courses because the courses are open for everyone.
Book your trial classes with the academy for 2 days. AL NAJAF Quran Academy has expert teachers. So you can get reliable Quran teaching services for us.