How To Know That You're Online Shia Quran Teacher Is Great for Your Quran Learning?
The Quran is the Holy Book and for Muslims, it is a fundamental source of knowledge. The recitation of the Quran is the foremost duty of a Momin. It is appropriate for everyone to start learning the Quran at an early age. The knowledge of the Quran is very important for us because it shapes the human mind. Every Momin should be Quran-literate because this Book is from Allah for mankind.
Reading and reciting the Quran is the first step towards being Quran-literate. You have to learn some skills for reading the Quran beautifully.  Usually, people hire a Shia Quran tutor for teaching the Quran to their children at an early age. However, there are still many people who are not able to learn the Quran in their childhood. So, such students must try to learn it in their older age too. You should place priority upon learning the Quran recitation properly according to the rules. We all should start acquiring Shia Quran education before any other types of knowledge.
The Best Quran Tutor
Learning for the best Shia Quran teacher is very important for successful learning.  Some students are unable to learn proper recitation. The cause of their failure is teachers' inadequate Shia Quran teaching techniques. The teacher must have the knowledge, competency, and the right attitude for teaching. So finding the best tutor for the Quran is very important for every student.
The language of the Quran in Arabic and all non-Arab students have to learn this language. The reading of the Quran becomes more graceful when we do it with proper Tajweed rules. These rules make the recitation melodious and beautiful. The chances of making mistakes also become low when we learn Tajweed. Tajweed teaches all recitation rules and the students learn the Arabic accent.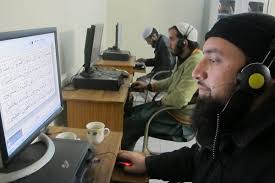 To learn the best, the tutor must be capable and expert in teaching. When you choose a teacher, you have to consider many important things. Sometimes finding a Shia teacher locally is not possible and then the online teacher can serve the purpose. An online Shia Quran tutor is easy to hire for everyone.
When the students hire an online tutor, they are comfortable with such teachers. The online teachers allow them to learn everything they like.  Studying the Shia Quran online from one's home with a teacher is more comfortable. The students do not have to leave their homes and their comfort zone. They can save their time in traveling but also many other things such as fuel and expenses.
To learn with an online Shia Quran teacher, there must be a stable internet connection so that you can comprehend the teacher. Students can face some problems in online learning. Distractions are very common but the students can easily overcome this problem. They can choose a silent place that is free of distractions. The teachers teaching online also demand that students should sit in a peaceful place.
Learn From A Capable Teacher
Finding a Shia Quran teacher is not enough. Finding a capable and qualified Shia Online Quran teacher is also important. All teachers, whatever Quran course they teach in an online or face-to-face environment, must be capable. The teacher must have qualifications then he/she is qualified to teach. You should check the qualifications of the teacher if you want professional teaching services.
Many teachers are available online but they are not capable.  Teaching skills are very important for any teacher whether online or face-to-face. Even when the student wants to learn the basic and beginner course like Learn Noorani Qaida Online you need an expert Shia Quran teacher. Your Quran teachers must be exceptionally knowledgeable and can deliver an excellent Quran education.
Since online teachers teach using the internet, so these teachers need to be tech-savvy. The teachers must know how to comfortably use the latest online tools and technology. Today, people use technology regularly in their day-to-day activities. So teachers must stay up to date with the latest technology i.e. the internet, laptop, Smartphone, etc for teaching. Similarly, the students must also know how to use that technology for Shia Quran learning online.
Good Communication Skills of Teachers
They can learn better if the teachers have good communication skills. There should be a sense of confidence and trust. A teacher with good communication skills is more popular among students and they teach better too. Your teacher must be friendly and must have clear communication. Such a type of teacher can support students in learning.
If students have a connection with the teacher, there are chances that they can learn better. The learning will also give you pleasure. So, good communication skills are very important for teachers. The students must learn in a supportive learning environment whether it is formal education or Quran education from Shia Quran Academy.
The more easily the students interact with the teacher; they get a more efficient experience. It is very important for learning even from a distance.  Good teachers are easy to find now because you can choose Al Najaf Quran Academy for learning. Book your Shia Quran classes with expert teachers and learn the courses.